Who wouldn't like to earn money while having fun? It's very possible to bet for fun and profit at the same time. Although this is a good idea for those who don't care about their overall loss. For professional gamblers, there is no room for fun when their money is involved.
Betting for fun usually gets very interesting compared to betting for profit. If you are betting for fun, you would give a less serious approach to your games, which would reduce the rate of annoyance you would feel if you lose. But if you are betting for profit, you would have to follow every detail to the latter with high hopes of winning, making it very annoying if the game does not eventually go in your favour.
It's up to you to choose which style of betting you would like to embark on but it's highly recommended you don't mix the two, in other to enjoy the benefits the beautiful game has to offer settle for one. Below are some of the advantages and disadvantages of the two style of play.
Betting for Fun
This is the most common approach that most players take. Betting for fun can be very interesting and more exciting compared to betting for profit. In as much as the funds you use in staking comes by easily, then be rest assured that this is the suitable style for you.
When betting for fun there are a lot of exciting benefits that you would enjoy.
The first benefit is that you get to stake on a bet whenever you like and however you like. This style of betting would give you the opportunity to stake on your favourite team. It could be just to prove your love to the team to someone after a heated up argument. There would be no need to set emotions aside when betting for fun.
Your losses wouldn't matter that much. Nothing is as painful as putting a lot of time and effort into a game and your predictions still turn out wrong. Playing sports betting for fun would help you reduce the amount of time needed for research, giving you the opportunity to stake on any game of your choice anyhow you want to. No form of discipline or commitment is needed on your path.
As exciting as the advantages of betting for fun are, don't leave out the possibility of the disadvantages getting on your nerves.
As much as you would love betting for fun, you certainly won't enjoy losing your money on a regular. We are not saying there is no possibility of you going on a winning streak, just that you would have accumulated an overall loss in the long run, making most of your wins irrelevant.
Sportsbook
Features
Bonus
Rating
Visit
1
Date Established: 1994
License: government of Antigua
Min Deposit: $20
CA Customers: YES
2
Date Established: 2011
Location: Quebec, Canada
Software Provider:Proprietary
US Customers: YES
50% Welcome Bonus up to $250
3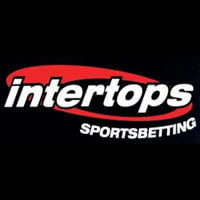 Date Established: 1998
Location: Antigua & Barbuda
Contact: [email protected]
US Customers: YES
Betting for profit
This is where real gamblers derive pleasure. This is a style of play practised by professional gamblers because it requires a lot of time, dedication and perseverance. But be rest assured that if you are playing sports betting for the profit, there is a huge possibility of you getting huge returns compared to players who toe the path of fun.
One of the biggest advantages that playing for profits holds is the ability to get good returns for your money accumulating an overall win. As a professional gambler, leaving your money to luck or emotions is not an option, with constant research and dedication, profits are certainly assured.
You get to learn about the ins and outs of the game. To gamble for profit, you must be very conversant with the sport that you are placing your money on. You would get the opportunity to learn a lot of reputable information from all the time and research you take in placing your bets. Your instincts towards the game also become heightened, and certainly, you would gain lots of acknowledgement from other gamblers because you would have developed an exceptional style and approach to the game.
Certainly, the advantage of betting for profits looks eye-catching and glamorous. Let's see what the disadvantages hold so as not to feel it's all rosy.
You need to put in a lot of time. When playing sports betting for profit, you would need to put in more hours and determination then a casual player staking for fun. You would need to master the game requiring lots of patience and will on your path. There would be no relaxing time and calling it quit would be very hard.
There is no room for emotions. You must keep your emotions locked away if you want to win, sometimes you might even have to stake against your favourite team. Is more like you becoming heartless but don't worry, the profits would most times calm your nerves down a little.
With all the facts stated above on the advantages and disadvantage of the two styles of play, it's entirely up to you to choose what style suits you most. Best of luck.
Sportsbook
Features
Bonus
Rating
Visit
1
Date Established: 1997
Location: Gibraltar
Contact: [email protected]
UK Customers: YES
2
Date Established: 1934
License: United Kingdom Gibraltar
Contact: Support 24/7
UK Customers: YES
Bet £10 Get £30 in free bets