We visit a sports betting site with the aim of getting the best returns for our money while the bookmakers create attractive odds to entice us into staking a good deal of funds. Certainly, a precise view at the above pattern will give bookmakers and players a 50 50 chance. Both the players and the bookmakers have a goal of accumulating profits. This article is written to help you get a better return for your funds by increasing your winning possibility to 70% and the bookmaker to 30%.
Sports betting is regarded as a game of luck by many, but professionals can testify to the fact that winning in sports betting is never about luck. The bookmakers get to do all the hard job of researching and providing odds based on possibilities and the current status of the team, while the players
just have a job of making the right guess. As simple as the player's job might be, no player wants to guess or predict wrongly.
In order to excel at this one job of predicting right that you are left with, there are a lot of factors that need to be put into consideration. The most important of them all is creating a good bankroll management system. Between the bookmakers and the players, the most essential commodity is funds. As much as you want to beat the odds provided by the bookmakers, so also do they want to take the funds you provide.
Online Sports Betting Bankroll Management
The same way we set guideline to excel in our day to day business, do we also need to set limits to get a profitable return for our funds. Bankroll management involves placing specific limits on the total funds we use in staking overtime. Most times we stake funds without creating a proper management system to pilot our staking affairs. It's very essential to set limits on each stake placed. When setting limits, don't limit only what you place on a particular stake, it's more profitable if you place an overall weekly or if possible monthly limits.
How to Set Limits
To set limits for each bet, an overall deposit for a month or weekly bet should be deposited in the account. Each stake should be allocated a specific amount from the overall weekly or monthly deposit made. A lot of patience and hard work would be required on your path so as not to exhaust all your funds in a day due to an unprecedented loss. It's certain that you might lose a good deal of funds when you start but if you stick to your limit, you would certainly accumulate a lot of profit over time.
Bankroll management has proven to be helpful to a lot of gamblers. It has made them maintain a steady workflow and staking limit. It also helps reduced unnecessary anger and pursuit of uncertain irrelevant games due to a heartfelt loss. Although it doesn't entirely control your emotions, but if you stick with a bankroll plan for a good deal of time, it would help you keep those emotions in check.
Staking Plans
Staking plan involves the pattern that determines what we would stake on each game. It's certain that we cannot predict which games would bring favourable outcomes to us thereby making it very hard to set a sustainable staking plan. In as much as we have predicted a good deal of games that finally turned out positive, keep in mind that there is never a 100% guarantee in sports betting.
There are two types of progressive staking plan in sports betting, it's entirely up to the player to choose a staking plan that suits best. The first staking plan can be seen as the levelled staking plan. Using this staking plan would enable you to stake the same amount across the fixed bankroll that you have set within a specified time frame. If you made a weekly deposit of $30, you would have the opportunity of staking a maximum of $4.20 per day across all stakes. This staking plan ensures that all the games get an equal share of funds regardless of the potential win, so it's very possible to accumulate an overall loss over time, depending on the potential winnings of your bet.
The other type of staking plan is the variable. This gives you the opportunity of working entirely with your bankroll. If you lost your previous bet, you can double your stake in your next bet to accumulate a potential win worth what you lost previously. It's a flexible staking plan but try to stick with your bankroll no matter how tough it gets.
Conclusion
A lot of gamblers engage in sport's betting without adequate information to pilot their affairs thereby referring to the game as a game of luck. Get the facts straight before engaging in any sports betting event and certainly, success is guaranteed.
Sportsbook
Features
Bonus
Rating
Visit
1
Date Established: 1997
Location: Gibraltar
Contact: [email protected]
UK Customers: YES
2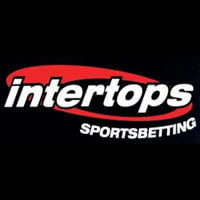 Date Established: 1998
Location: Antigua & Barbuda
Contact: [email protected]
US Customers: YES
3
Date Established: 1934
License: United Kingdom Gibraltar
Contact: Support 24/7
UK Customers: YES
Bet £10 Get £30 in free bets
4
Date Established: 2011
Location: Quebec, Canada
Software Provider:Proprietary
US Customers: YES
50% Welcome Bonus up to $250