The US Open is one of the oldest tennis tournaments in the world, running from 1881, and that's why it has been named as one of the Grand Slams. The surface is now 'DecoTurf' and has been since 1978, but the US Open has changed its surface twice since 1881, more than any other Grand Slam. First it was Grass, then it changed to Clay in 1975 and changed to DecoTurf in 1978, although it is most commonly called hard court.
The total prize money for the US Open is $39 000,000 with the men and women's singles winners getting $3,700,000 each with the runners up getting half this with $1,800,000.
The US Open is unique in the fact that if the match goes to a 5th set for men, 3rd for women and doubles, then it is decided in a tiebreak at 6-6. This is different to the other three Grand Slams as they say you must win by two clear games. This means more people bet on the US Open and during live matches as the matches are quicker and more exciting.
In 2006 the US Open show courts were changed so that they could implement the hawk eye challenge system. 30.5% of men's challenges and 35.85% of women's challenges were correct and so the result was over turned.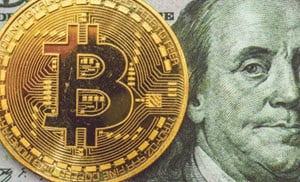 Best Crypto and Bitcoin Betting Sites in 2022: Bonuses, Benefits, FAQs Because there are hundreds of cryptocurrency gambling websites widely available at your fingertips, deciding which casino to gamble at isn't ....